Videologer - LINUX server and HIKVISION IP Cameras
Full Video controll of development process on every stages
Video installation on assembling line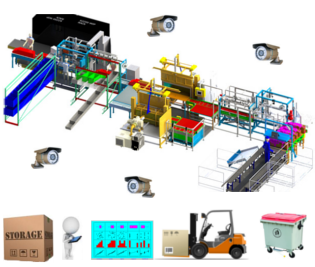 Every phases stored in HDD and can be viewed
Fast tool to search 'weak' poins in development process
IP cameras cap any 'key-points' in your busines. Let you fast retrive in from storage for further Zanalysing.
Processing time of 50 ms.
Recognition of 2-line vehicle plates.
Provides reliability of each vehicle plate.
Reading from memory, BMP and JPG file.
Integrates its own database (mySQL server).
Work of any element can be captured and replayed by one click
Search in normal NVR take a lot of time. Here, you can sort events and retrieve necessary information by one click.
Fire and Security Panels
Vending Machines
Point of Sale Terminals
Remote equipment management
IT management services
Access Control
Industrial Control
Home Automation
Instrumentation
Building Control
Power Management
Everything can be logged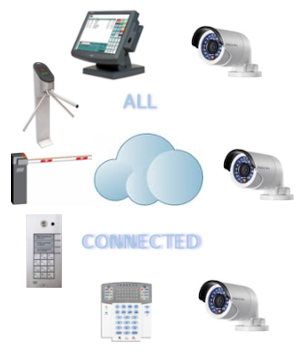 Connected to any electronic devices
Undepended Motion Sensor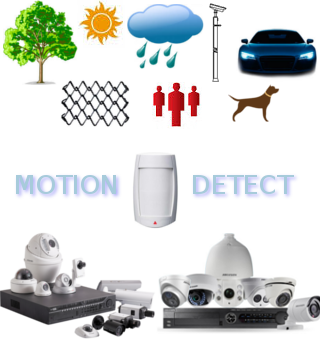 Security system and Video system in One
The bridge between two systems
System combination let you get rid of well known Errors of Video Motion Detection:
1. Will not cope with moderate changes in light levels.
2. Sporadic generation of alarms in high contrast scenes.
3. Will not cope with changing weather conditions.
4. Lack of size discrimination means compromise in setting up.
5. Non-uniform sensitivity with range.
6. Will not cope with size variation due to perspective.
7. Slow processing speed can miss moving action.
8. Inability to discriminate between small high contrast dark and large low contrast objects.
9. Prone to false alarm due to camera shake.
10. Cell measurements prevent accurate area discrimination.
11. Restricted to small areas of view.
12. Unlikely to detect a person at 10% of screen height.
13. Cannot distinguish between a person moving in a line and a waving object.